And the Band Played on
By Randy Shilts,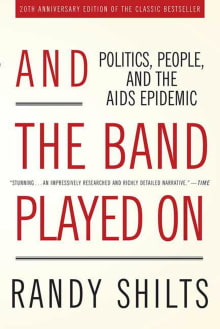 Recommended by Michael B.A. Oldstone
From Michael's list on the best books to understand how viruses cause disease and shaped history.
This book characterizes the discovery and spread HIV and AIDS. Shits an investigative journalist provides an extensive look into the disease itself, the politics and politicians battling to control or ignoring the disease. Also discussed are the events that shaped the pandemic leading to its expansion or its control. 
---