Conquerors
By Roger Crowley,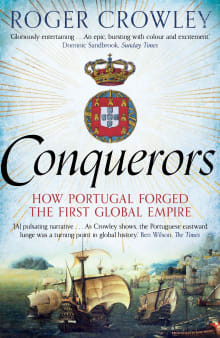 Recommended by Michael Schuman
From Michael's list on the best Asian history books for a Sunday afternoon.
Crowley employs all of his storytelling skill to recreate the saga of the Portuguese eruption into the Indian Ocean to form the first East-West seaborne empire. British exploits in Asia are better known among English-language readers, but it was tiny Portugal that launched the era of European imperialism in Asia, and this book packs in the imperious characters and their intrepid (and violent) deeds that reshaped the world.

---