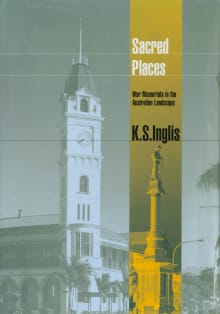 Sacred Places: War Memorials in the Australian Landscape
By K.S. Inglis
Why this book?
Ken Inglis, an Australian who began as a scholar of religion in Victorian Britain, discovered in the 1980s that he wanted to understand the way war (which had been neglected by Australians more interested in organised labour or 'the Bush') had shaped the nation in the twentieth century. He found that war memorials, a pervasive feature of the Australian landscape, provided a key to that question. Based on a huge national survey and the labour of willing volunteers, in 1998 he, at last, published his magisterial Sacred Places, a study of 'war memorials in the Australian landscape'. Rightly revered…
From the list:
The best books on Australian military history
When you buy a book we may earn a small commission.