Do You Have a Secret?
By Jennifer Moore-Mallinos, Marta Fabrega (illustrator),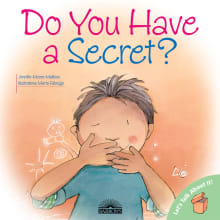 Recommended by Gail A. Poyner
From Gail's list on the best books for parent-child communication - even when it's difficult.
For children, secrets can be a fun part of life. However, some secrets can be disturbing and even dangerous for a child to keep. Do You Have a Secret helps young children make the distinction between good secrets and bad secrets. Read together with a parent, a child can learn which secrets should not be kept inside, as well as how talking about them can actually help them feel better. This well-written book should be considered essential to a parent's library of books that increase communication between parents and children. In today's world, some secrets can be devasting to a child's emotional health and well-being. Setting the stage for children to talk about them is one of the best things we can do in a world where there are simply too many secrets for children to cope with.
---