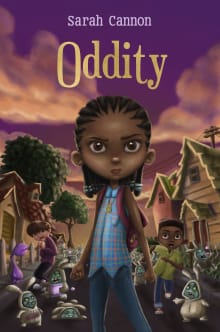 Recommended by David Neilsen
From David's list on spooky middle grade books.
A story about evil puppets? Sign me up! Oddity is a town only the Addams Family could love, with weird, strange, unusual, and downright wrong things taking place at all hours of the day and night. What I love about this book is the way it manages to give us an entire town of spookiness, and yet still find a plot that is even more spooky. The characters are unforgettable, and the villains are a joyous wonder.
---