The Control of Nature
By John McPhee,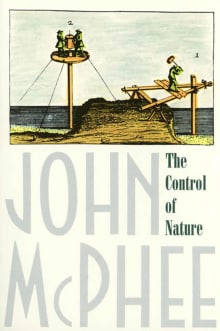 Recommended by Jordan Fisher Smith
From Jordan's list on the best books about living with the threat of environmental collapse.
In a series of long-form journalist pieces, McPhee visits places where human beings are at war with natural forces: the long attempt to control the course of the Mississippi River and its floods, Icelanders trying to control lava flows with hoses, and a system of hardened channels and containments for massive mud and debris flows pouring down from the mountains behind Los Angeles. McPhee is at the height of his powers in this book, with his acerbic wit allowing the heroic futility of these manipulations to speak for itself.

---