Say Hi to Hedgehogs!
By Jane McGuinness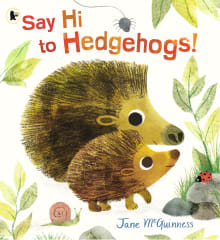 Why this book?
There's a leaf-collecting hedgehog in Fletcher and the Falling Leaves, and Say Hi to Hedgehogs! teaches you more about these wonderful animals, following a hedgehog's story through the seasons. I love everything about this book – the illustrations are beautiful, with a ridiculously cute hedgehog family, magical night scenes, and cosy autumn and winter pages; I learnt some fascinating hedgehog facts from the notes scattered through the story; and the book even includes tips for making your home hedgehog-friendly.
---
When you buy a book we may earn a small commission.