I Am Sequoia - A Pinecone's Adventure
By E.P. Clanton,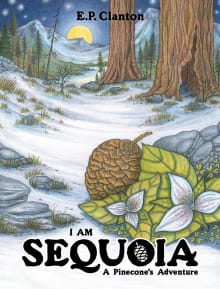 Recommended by K.A. Mulenga
From K.A.'s list on with an important life lesson.
This book has an excellent message and the illustrations are amazing! I believe children will love it and adults will too. An experience of self-discovery, from little beginnings, through the challenges of life, to getting to be something more noteworthy. Learning how to let go so you'll be able to develop. "I may be little in measure, but interior I feel unimaginably huge!"

---