Christians on the Oregon Trail
By Jerry Rushford,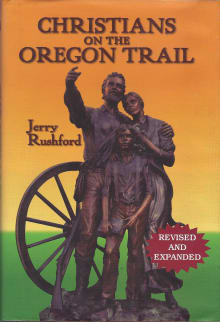 Recommended by Tom Fuller
From Tom's list on Oregon pioneer history.
You may not realize that the reason many came across the Oregon Trail was because of their religious and moral beliefs. Christians on the Oregon Trail highlights many well-known Oregon pioneers and details how their Christian beliefs inspired them both on the trail and once they arrived in Oregon. Some of those detailed are: Jason Lee, the Whitmans, Reuben Lewis, and many others. The book gives you also some of the theological underpinnings of the pioneers. 
---