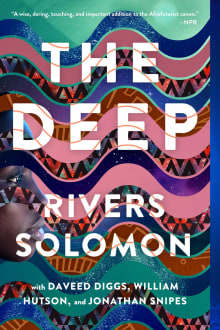 The Deep
By Rivers Solomon, Daveed Diggs, William Hutson, Jonathan Snipes
Why this book?
Mermaid-like creatures called wajinru, descendants of pregnant Africans thrown overboard from slave ships, choose one girl as a "historian" to carry the terrible weight of their traumatic past. But the burden of the historian's role is too much for one autistic wajinru to handle. This Nebula award-winning book goes to dark places, but emerges with a sense of community, healing, and hope.
From the list:
The best science fiction books by autistic authors
When you buy a book we may earn a small commission.