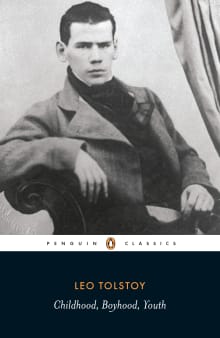 Childhood, Boyhood, Youth
By Leo Tolstoy
Why this book?
When I was in college, I told my writing teacher I wanted to write about my father's death, which had happened when I was very little. My teacher, a famous writer, lost his father when he was very little too, but he told me he never wrote about it directly. I looked for examples in literature of someone writing autobiographically about a loss in early childhood and I only ever found one: Tolstoy's debut novel, Childhood, Boyhood, Youth. Tolstoy's mother died when he was 2, his father when he was 8, and he writes about it with unparalleled power…
From the list:
The best coming-of-age novels that feature loss
When you buy a book we may earn a small commission.