The Invention of Wings
By Sue Monk Kidd,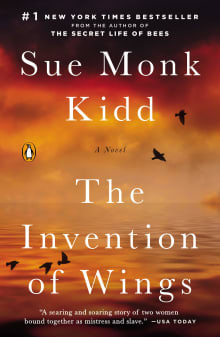 Recommended by Katherine Sherbrooke
From Katherine's list on the real lives of kick-ass women.
I think of this novel as a prequel of sorts to my own book, because it is inspired by the life of Sarah Grimke, another abolitionist and pioneer of women's rights who, along with her sister Angelina, was an idol of Lucy Stone's. The book opens on Sarah's 11th birthday when she is gifted a slave, "Handful," a gift she has no interest in keeping. Kidd makes the courageous choice to tell the story from both Handful's and Sarah's perspective, giving us very different views of pre-Civil War life in Charleston and what it takes to defy the rules in hopes of escape. At times harrowing and equally uplifting, this is a gorgeous and inspiring story.
---