Stamped from the Beginning
By Ibram X. Kendi,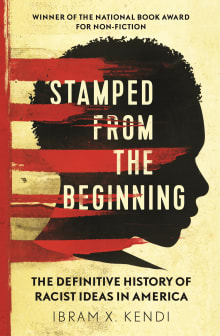 Recommended by Mary E. Stuckey
From Mary's list on the best books on why American politics are terrible and what to do about it.
Everyone ought to read this book. It's beautifully written and it's a detailed history of the US and its relationship to racism. Kendi makes a convincing case that racism is about policy—what we do—more than it is about attitudes—what we feel and think. In focusing on the institutional and historical aspects of racism, he both offers a necessary corrective to many histories of the US, but also does so in a way that shows how the national history is deeply influenced by its political economy. 
---