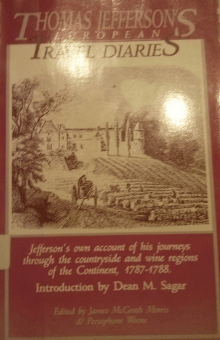 Thomas Jefferson's European Travel Diaries
By Thomas Jefferson, Persephone Weene, James McGrath Morris
Why this book?
This book is based on notes made by Thomas Jefferson when he was US ambassador to France. For me, their highlight is his account of a journey south to examine the operation of the Canal du Midi which links Toulouse to the Mediterranean. Jefferson travelled down from Paris in his own carriage and when he reached the mouth of the canal near Agde he saw no reason to abandon it. He hired a barge to take him to Toulouse and loaded his carriage on deck.
During his eight-day journey, he recorded his impressions in notes and letters written while he…
From the list:
The best books about France through foreign eyes
When you buy a book we may earn a small commission.