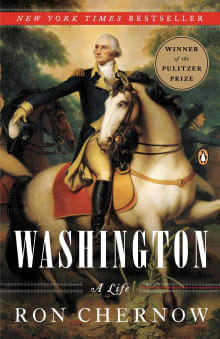 Washington: A Life
By Ron Chernow
Why this book?
I find Ron Chernow's biography to be the most informative and comprehensive. It is quite a tome at over 800 pages, but worth the read. Chernow has fascinating insights into his character. Washington had a temper that he sought to control. Even in that, he made an impression on people. From the introduction of the book, "His contemporaries admired him not because he was a plaster saint or an empty uniform but because they sensed his unseen power."
We see Washington develop over his life from early childhood. The loss of his father at age eleven brought him closer to…
From the list:
The most transformative history books with a fresh look into the past
When you buy a book we may earn a small commission.