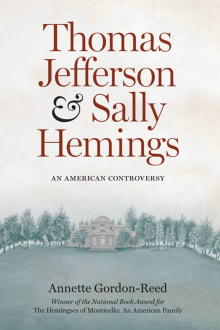 Thomas Jefferson and Sally Hemings: An American Controversy
By Annette Gordon-Reed
Why this book?
Not a biography in the strict sense, this book is an investigation into "an American controversy" by a legal scholar that demonstrates the value of historical research and analysis by showing how Jefferson's grandchildren, and white scholars and biographers following their lead, effectively conspired to hide the truth of Jefferson's 30+ relationship with a woman he owned. And Gordon-Reed published this book a full year before the DNA-based analysis showed that Jefferson was overwhelmingly likely to have been the only father to Hemings's four children.
From the list:
The best biographies of American women
When you buy a book we may earn a small commission.