Tar Beach
By Faith Ringgold,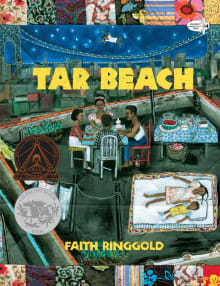 Recommended by Annie Sieg
From Annie's list on the best picture books for tackling complicated subjects.
Tar Beach is a classic and for good reason! This book addresses heavy subjects like racism and poverty but is threaded through with an overall message of hope and love. The main character flies above her life in 1930s Harlem, soaring over buildings and bridges -- claiming them as her own. The dreamy illustrations and surreal storyline acknowledge the hard realities of life, but leave the reader with a sense of optimism for the future.
---