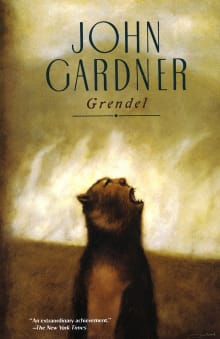 Recommended by Maria Vale
From Maria's list on the best stories told by monsters.
"And so begins the twelfth year of my idiotic war." Gardner packs a lot into this slim beautiful volume about a monster's quest for the point of it all. Grendel's consciousness starts evolving the moment he realizes that he is a thing apart from the rollicking Danes and the Geatish hero, Beowulf. But what? He tries to discover a purpose to his otherness. ("My advice to you, my violent friend, is to seek out gold and sit on it," is the rather unhelpful advice of the all-knowing dragon.) Poignant, funny, brutal, and poetic, this was my first introduction to stories told by a monster and remains the gold standard.
---