Can You Sign My Tentacle?
By Brandon O'Brien,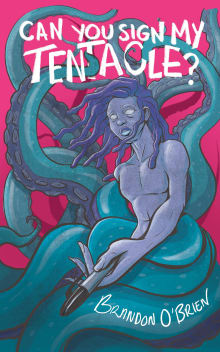 Recommended by Premee Mohamed
From Premee's list on the best modern cosmic horror.
This book of poems is a truly unexpected combination of current pop culture, social commentary, and cosmic horror--and a hugely enjoyable read. It deals with the themes of sacrifice, thoughtless loyalty, collusion, survival, colonialism, and the very idea of the monstrous. How do we know when the forces around us are asking too much of us? How can we trust what we will get in return? How do our personal histories inform how we will respond to the void when it comes knocking? A lively, thoughtful read.  

---