Seventh Grade vs. the Galaxy
By Joshua S. Levy,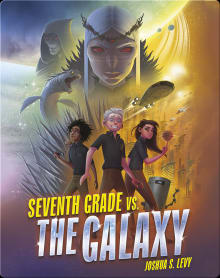 Recommended by Ryan Dalton
From Ryan's list on embracing your inner geek.
Perfect for embracing your inner space adventure geek. Seventh Grade vs. The Galaxy grabs your hand and pulls you into deep space for a grand, fun, and funny star-sweeping good time. There's excitement, cool spaceships, scary alien races, and an awesome group of kids that suddenly finds themselves in over their heads. You won't believe how quickly you zip through this book. You just won't want to put it down.
---