The Evolution of a Girl
By L.E. Bowman,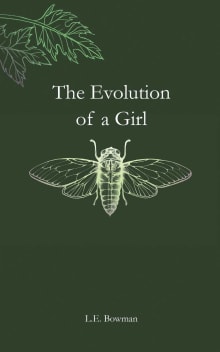 Recommended by Lucy Pussett
From Lucy's list on bold, sexy, sassy, and inspiring female MC.
So, a totally underrated, amazing writer and poet. I don't know much about poetry. I was told by a friend to read this book and I'm so pleased I listened to her. Love the poems in here as some really spoke to my soul, my heart. Beautiful, relatable, powerful, original, heartfelt, heart-warming. I mean I could list adjectives until the cows come home people! Any book which helps women to understand and inspire them on how to grow and become happy in what is sometimes a world full of toxic masculinity gets my thumbs up, esp when it doesn't read like a feminist on a power rant!! Read it, you can thank me on Instagram after.
---