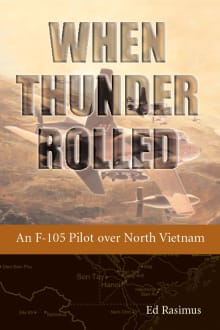 When Thunder Rolled: An F-105 Pilot Over North Vietnam
By Ed Rasimus
Why this book?
Rasimus was an F-105 pilot who flew 100 missions over North Vietnam early in the war when things were really hot. He tells of the courage it took to fly into such a dangerous environment and of some of the pilots who did it.

From the list:
The best books written by pilots who experienced combat during the Vietnam War
When you buy a book we may earn a small commission.