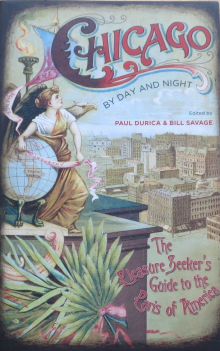 Chicago by Day and Night: The Pleasure Seeker's Guide to the Paris of America
By Paul Durica, Bill Savage
Why this book?
Originally published in 1892 as a guidebook for visitors to the 1893 World's Fair in Chicago, this book has been reprinted with an introduction and endnotes from modern historians, but the bulk of the content is exactly what visitors read more than 100 years ago. The book is full of descriptions about Chicago itself as well as the highlights of the Fair.

From the list:
The best books about the 1893 Chicago World's Fair
When you buy a book we may earn a small commission.