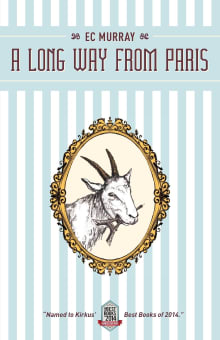 A Long Way from Paris
By E.C. Murray
Why this book?
Written in an engaging style, A Long Way from Paris centers on a young women's experiences living with a small family and working as a goat herder in southern France in 1980.  Elizabeth soon discovers that it is hard work dealing with the animals, especially during the frigid winter months. The language barrier between her and the family adds an unwelcome layer of complexity to an already challenging experience.

From the list:
The best books featuring unusual travel stories
When you buy a book we may earn a small commission.