Practical Object-Oriented Design
By Sandi Metz,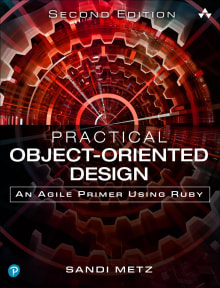 Recommended by Jeff Langr
From Jeff's list on doing it right in your programming language.
When learning a new language, you'll want to avoid the mistake of assuming that you can adapt your old way of doing things to your new language (like I first tried many years ago). Even though Java and Ruby are both object-oriented languages, the "right" approach to implementing things is dramatically different between the two. Practical Object-Oriented Design in Ruby makes it easy to learn how to apply object-oriented design and to implement the code properly in Ruby, making your system easier to change as it grows.
---