Python Testing with Pytest
By Brian Okken,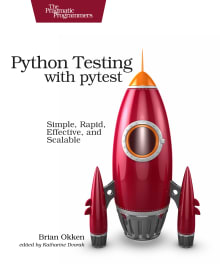 Recommended by Jaime Buelta
From Jaime's list on for Python and non-Python developers.
While this is a Python-specific book, it's a fantastic description of all the possibilities for testing with a powerful module like Pytest offers. Testing is one of the basic experiences for a programmer, as it should be included as a core part of the development process. Understanding all the different options available like mark groups of tests, parametric tests, building your own extensions, or test coverage, to name only a few details, expands the understanding of how to design better tests and run them more efficiently.
---