Two Scoops of Django: Best Practices for the Django Web Framework 1st Edition
By Daniel Roy Greenfeld, Audrey Roy Greenfeld,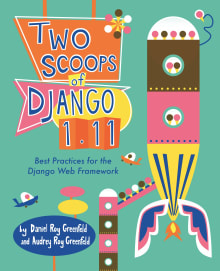 Why this book?
Two Scoops is the bible of Django development. It has the most detailed coverage of the Django web framework including best practices and tips. The book has a delightful ice cream-based theme including delightful illustrations. There are several editions of this book so make sure you have the latest one. Overall a valuable reference. However, this book might be daunting for an absolute beginner.
---