Deep Learning with Python
By Francois Chollet,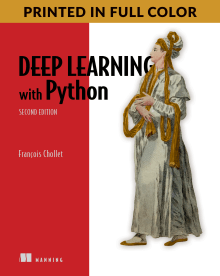 Why this book?
This is a fantastic book to get you started. It is written by the author of a leading deep learning framework Keras, which makes even Tensorflow very easy to use. Chollet is a true leader of the deep learning craft and the Manning team always does an excellent job of forcing authors to make the subject matter accessible. Highly recommended!
---