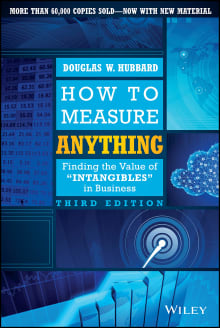 How to Measure Anything: Finding the Value of Intangibles in Business
By Douglas W. Hubbard
Why this book?
While technically not about deep learning, this book is fantastic for those interested in pursuing applied or practical machine learning problems. While the central thesis of a topic can be reduced to "Frequently, models are valuable simply by reducing uncertainty," it is definitely worth a read as there's a lot of deep thinking in this book!

From the list:
The best books about applied deep learning
When you buy a book we may earn a small commission.