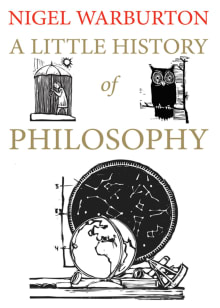 A Little History of Philosophy
By Nigel Warburton
Why this book?
Nietzsche said; "Today's philosophers enjoy the divine principle of incomprehensibility." This clearly written book takes the opposite tack. If you're terrified of philosophy, this is the book for you. A great book to get the kids interested in the subject.

From the list:
The best books on philosophy and humanity's search for meaning
When you buy a book we may earn a small commission.