Kafka
By Franz Kafka, Nahum N.Glatzer (editor),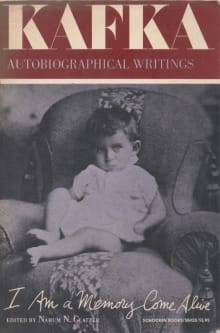 Recommended by Judith Glatzer Wechsler
From Judith's list on anthology that bring sources to light.
This book, unique in its construction, gave me a deeper insight into this leading author of the 20th century. We all know and may use the term "Kafkaesque" we don't necessarily know from whence the term and its experience comes. This biography, drawing from Kafka's own writings, documents his life in his own words. Glatzer has masterfully edited excerpts from the writer's diaries, letters, and published works to create an autobiography that Kafka "contemplated but never wrote." Kafka's world view, the Kafkaesque, is vividly evoked.
---