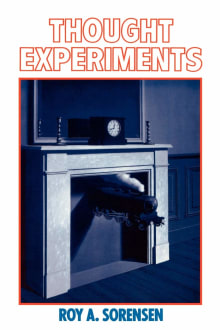 Thought Experiments
By Roy A. Sorensen
Why this book?
This is the book that got me thinking about thought experiments. It really opened up my eyes to a whole new way of thinking – mainly by introducing me to the wonderfully playful, indeed modern style of writing that Galileo used to present his groundbreaking scientific theories – way back in seventeenth-century Italy!
Sorenson is a philosophy professor and goes on a bit, but his book was also groundbreaking in a way. My own books owe him a debt and for scholarly types, he also suggests a general theory "of" thought experiments: meaning what they are, how they work,…
From the list:
The best books about "thinking skills"
When you buy a book we may earn a small commission.