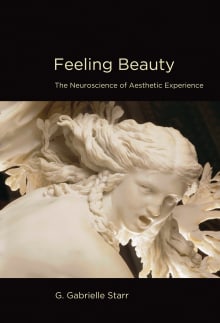 Feeling Beauty: The Neuroscience of Aesthetic Experience
By G. Gabrielle Starr
Why this book?
This book is an excellent example of interdisciplinarity. Gabrielle Starr is a humanist—a literary scholar, by training—who probes neuroscience methods and how brain sciences can contribute to our understanding of aesthetics. She addresses literature, poetry, music, and visual art with ideas informed by experimental neuroaesthetics work.

From the list:
The best books on the science of art and aesthetics
When you buy a book we may earn a small commission.