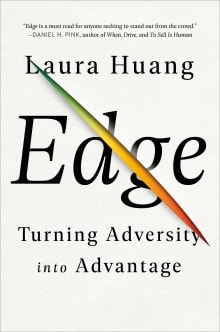 Recommended by Roberta Chinsky Matuson
From Roberta's list on maximizing your talent.
I can't recall the last time I read a business book in less than a week's time. Laura's book is so well written that I didn't want to put it down. I loved this book so much, that I made it a point to meet the author. Laura Huang shows that success is about gaining an edge: that elusive quality that gives you an upper hand and attracts attention and support. She teaches you how to find a competitive edge when the obstacles feel insurmountable. Having met Laura, I can tell you she writes exactly how she speaks. Great book. Grab a copy.

---