Stumbling on Happiness
By Daniel Gilbert,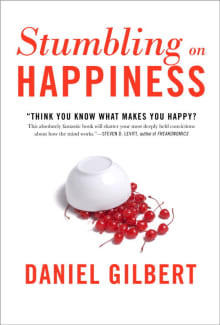 Recommended by Yoav Blum
From Yoav's list on happiness and the choices we make to get it.
Knowing what we want can be tricky. In order to do that, we need to imagine our future selves and guess what they will be satisfied with. Surprisingly, knowing what you want might be much trickier than you think. Gilbert's book is full of insights and scientific discoveries about human nature that are fascinating, witty, and many times insightful. Happiness is a state of mind, and the mind is full of surprises.
---