Small Teaching
By James M. Lang,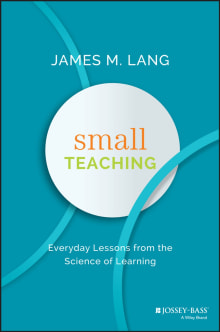 Recommended by Jeff Gothelf
From Jeff's list on product management from an experienced product manager.
Perhaps an unusual pick for product managers but this book breaks down how to teach successfully in a world of constant distractions. Think of it as "lean startup for classes." Product managers are teachers, evangelists, and most of all communicators. Knowing how to break down ideas into pieces your teams and colleagues can digest is critical to your success.

---