About Looking
By John Berger,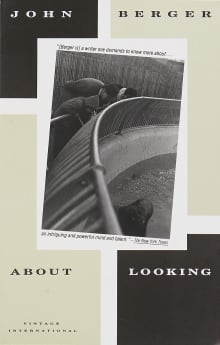 Recommended by Sallie Tisdale
From Sallie's list on the existential crisis of looking in a mirror.
This is a book of essays about the act of looking, especially looking at photographs and paintings and animals and other people. Thus these are essays about history, memory, suffering, beauty, and the self. Berger had a generous spirit; he wrote often about the lives of peasants and spent the last forty years of his life in rural France. Berger gazed upon the world in all its forms with composure and curiosity. 

---