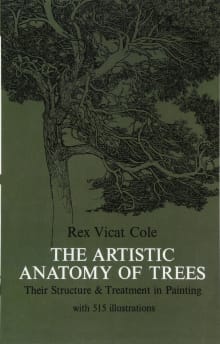 The Artistic Anatomy of Trees
By Rex V. Cole
Why this book?
This book is a good one to consult when one needs a reminder that not all trees look the same. Cole draws upon the Victorian tradition of close observation of nature, and he analyzes trees at the level of roots, branches, stems, blossoms, leaves, and foliage masses. The book transcends the limits of a botanical treatise by exploring artistic issues, such as the grouping of masses and the simplification of contours. The text is profusely illustrated with black-and-white explanatory drawings, as well as compositions by early masters.
From the list:
The best books on anatomy and drawing
When you buy a book we may earn a small commission.