Beyond Feelings
By Vincent Ruggiero,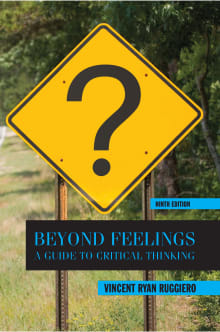 Recommended by Peg Tittle
From Peg's list on learning how to think logically and critically.
Most people are led through life by their feelings. Feelings are fine, they enrich our lives, but as the sole guide for making decisions, they fall short. Ruggiero, a huge name in critical thinking, starts from this point, the point of being led by our feelings. And that alone makes this a very good guide to critical thinking.
---