The Neurobehavioral and Social-Emotional Development of Infants and Children
By Ed Tronick,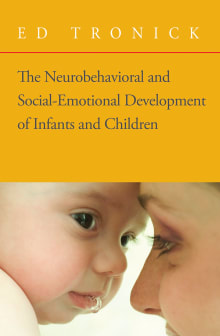 Recommended by Erica Komisar
From Erica's list on raising an emotionally resilient child.
This book helps clinicians and parents to understand the need for mothers or primary attachment figures to repair the missteps and misunderstandings from moment to moment to foster emotional security. Every mother and baby have moments of misunderstanding, the sooner the mother can repair this rift through empathy and taking responsibility for the misstep, the more seen and heard and secure the baby will feel.

---