The Human Brain Coloring Book
By Marian C. Diamond, Arnold B. Scheibel,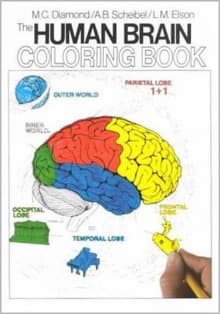 Recommended by Rita Carter
From Rita's list on how to start exploring consciousness.
This title is designed to help student neuroscientists grasp the staggeringly complicated anatomy of the brain by -literally – coloring-in its parts in a way that shows up their connections. Colouring- will take you straight into the Zone, and using this book will allow you to do it in public without people looking around for your carer. If it leaves you with a better idea of how the bits join up, count it as a bonus.

---