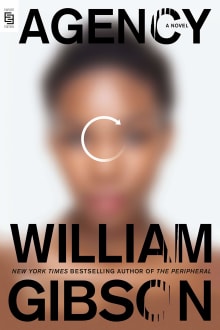 Agency
By William Gibson
Why this book?
William Gibson's latest novel Agency is as prophetic as his establishment of cyberspace and cyberpunk culture in the 80s and 90s. His latest novel chronicles reality-busting skirmishes among gangsterish multi-generational families based in a glitzy post-apocalyptic 22nd century London. In this future, nano-machines conjure luxuries from nothing while sky-high scrubbers struggle to restore a ravaged atmosphere after the jackpot, a global environmental catastrophe. Agency tells a heist-type story about the emergence of Eunice, a sentient AI born in our stub out of American special operations research. Leading a cross-dimensional band of techies, publicists, hipsters, and hackers, ace software designer Verity…
From the list:
The best novels for a post-pandemic world
When you buy a book we may earn a small commission.