Blood, Sweat, and Pixels
By Jason Schreier,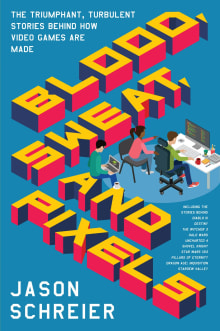 Recommended by Doug Walsh
From Doug's list on the video game industry.
Longtime games journalist, Jason Schreier, takes readers within the bowels of gaming's most celebrated studios to reveal the fascinating, yet often cringe-inducing conditions in which modern games are made. Well-researched and fascinating to read, with individual chapters devoted to many of gaming's most recent bestsellers.

---