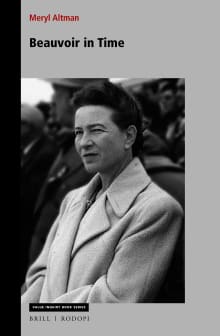 Beauvoir in Time
By Meryl Altman
Why this book?
This recently published excavation of Simone de Beauvoir's The Second Sex is almost as thick as Beauvoir's massive tract, but don't let that put you off. The photo of Beauvoir on the cover conveys an insouciant "Yeah, sure" attitude, and Meryl Atman uncannily channels that sentiment into a dazzlingly authoritative and entertaining discussion of why the overwhelming majority of the criticism of Beauvoir's famous tome happens to be misguided and wrong. The book is about gender, race, sexuality, class, and privilege, but it isn't a polemic. It is an exercise in critical reading at its most invigorating.

From the list:
The best books that will make you see the world with fresh eyes
When you buy a book we may earn a small commission.