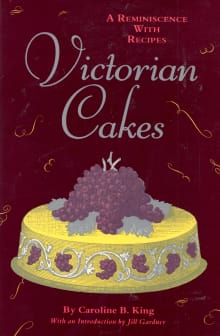 Victorian Cakes: A Reminiscence With Recipes
By Caroline B. King
Why this book?
This delightful memoir/cookbook of a girl and her sisters growing up near Chicago in the late 1800s gives us a glimpse of what kinds of things a middle-class family ate--there were trendy foods back then, just like we have now!

What's it like? Just imagine if you took all your favorite 19th-century children's books, mashed them all together, and edited out everything except talking about cake. Oh and maybe keep in a few things about fancy outfits and picnics.

From the list:
The best books on food and cooking in Victorian America
When you buy a book we may earn a small commission.