Why Does He Do That?
By Lundy Bancroft,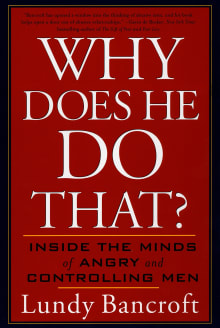 Recommended by Caroline Abbott
From Caroline's list on the best books to read if you think you are being emotionally abused.
When I was in my abusive marriage, I spent days/weeks/years wondering WHY my husband acted the way he did. Was it my fault? Lundy Bancroft answers these questions better than any other. 1. Abusers like being in control. 2. They are convinced that it is OK to treat you badly. 3. Most of all, they get what they want by their abusive behavior. 
The clarity I gained from this book was amazing.
---