Under the Influence
By James R. Milam, Katherine Ketcham,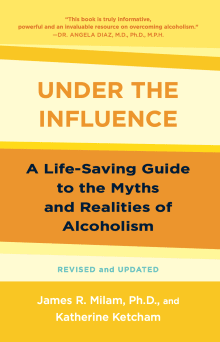 Recommended by James Brown
From James' list on addiction and recovery from someone who has been there.
This is one of the first books I read when I realized that I had a serious problem with drinking. Not only did it help me better understand my addiction from a genetic, scientific point-of-view, it also helped me diagnose myself as an alcoholic. Written for the lay-reader, it's short, packed with hard facts and eye-opening studies about alcoholism. It's a classic. And it's also inspiring when it comes to recovery and treatment. I've recommended it dozens of times to people who've asked me where they could find out more about alcoholism, if not for themselves, then for those they love who have a serious drinking problem.
---