Deaf Sentence
By David Lodge,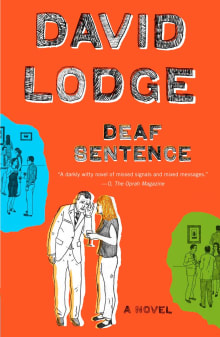 Recommended by Corinne Maier
From Corinne's list on tongue-in-cheek about social classes and clashes.
Desmond, a retired teacher, is embarrassed by increasing deafness which he tries to hide. Hearing loss is a constant source of domestic friction with his busy wife and of social malaise, leading Desmond into mistakes and follies, and to find himself in incongruous situations. Comes Alex, a student whom Desmond has agreed to help after a misunderstanding at a party… Despite sensitive topics (deafness, confrontation with death), Deaf Sentence manages to be deeply entertaining with a lame love story and a disillusioned portrait of contemporary society. I recommend it to everyone, because we all feel overwhelmed from time to time. 
---