Orleans
By Sherri L. Smith,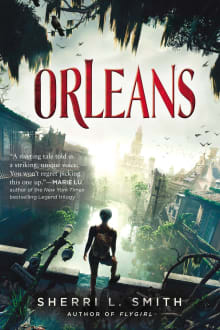 Recommended by Joshua David Bellin
From Joshua's list on the best books about environmental catastrophe.
In the wake of super-hurricanes and the deadly pandemic that follows, New Orleans has been quarantined from the rest of the United States, and those who seek to cross the border wall are killed. Narrator Fen, a member of the clan-based culture that has developed behind the wall, tells the story of her people and her personal quest for freedom in a dialect voice that is both beautifully rendered and brutally honest.

---