Leader of the Band
By Fay Weldon,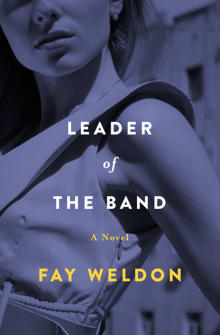 Recommended by Paul Murdin
From Paul's list on with fictional female astronomers.
Fay Weldon's novels are plotted like my book Secret Lives of Planets: a sequence of chance and disconnected events which nevertheless form a biography. In this novel, Sandra Harris, known to her TV fans as "Starlady Sandra", an astronomer (famous for her discovery of the new planet Athena), and a "professional searcher after truth", leaves her inadequate husband and runs off with her jazz-playing lover to the south of France. She is pursued by her husband, her lover's wife, and paparazzi. "She's always seeing things", her friends say: new planets, her Nazi war-criminal eugenicist father, her insane mother, other people. Human lives are a farce, like the accidental events of cosmology. 

---